Junior Sociologists
Laboratory for PhD Students in Sociology
Junior Sociologists
Laboratory for PhD Students in Sociology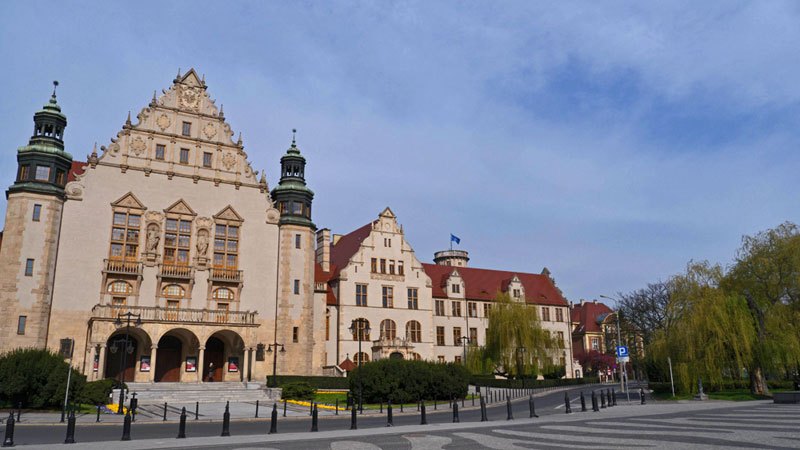 ISA XV International Laboratory for PhD Students in Sociology
Theme: Struggles for Substantive Citizenship, Community Building in Troubled Times for Democracy
September 17-23, 2017
Poznan, Poland
Applications: June 15, 2017

Image by queverenelmundo
International Sociological Association received 50 applications for its 15th International Laboratory for PhD Students in Sociology but only had the funds to accept 13 applicants. Because there were so many excellent applications, the selection process was extremely difficult. Congratulations to the selected participants!
List of the selected participants and topics of their PhD dissertations (in alphabetic order):
Ms. Scholastica ATATA, University of Ibadan, Nigeria
Biafra Renaissance and the MASSOB in Communities in South-Eastern Nigeria
Mr. Israel R. BLACKIE, Botswana University, Botswana
The Impact of Community Based Natural Resources Management Programme on Poverty Reduction: A Case Study of Ngamiland & Chobe District Areas in Botswana
Ms. Shiwei CHEN, Nanyang Technological University, Singapore
Negotiating Ethnicity and Nationalism: A Case Study of Ethnic Minority Koreans in North Korean-China Borderland
Ms. Tatiana DARÉ, University of Coimbra, Portugal
Peace for Locals and Peace by Locals: The Role of Community Justice in Promoting Peace in Slums and Poor Urban Neighborhoods in Brazil
Ms. Oksana DUTCHACK, National University Kyiv Polytechnic Institute, Ukraine
Factors of Bargaining Power and Labor Strategies in Ukrainian Done-for-Brands Garment Industry
Ms. Petra A. HONOVÁ, Charles University, Czech Republic
Where are Boundaries of Politics?: Symbolic Boundaries between Politicians and Political Activists
Mr. Biniyam Bogale LAKEW, Addis Ababa University, Ethiopia
Human Trafficking Victims Socio-cultural Adaptation with in Transit Areas of Ethiopian Somali Region, Ethiopia
Ms. Swati MANTRI, Indian Institute of Technology Delhi, India
Marwaris of Kolkata: Community, Identity, and City
Mr. John MASHAYAMOMBE, University of Pretoria, South Africa
Planning for Resilience: the Spatial Orders of Post-Apartheid Mines in South Africa
Ms. Natalia NOVIKOVA, University of Tsukuba, Japan
Mapping Post-Fukushima Local Activism
Ms. Arpita PHUKAN BISWAS, Indian Institute of Technology-Bombay, India
Drawing to a Limit: Hijra Liminality in Caste
Ms. Magdalena TOMASZEWSKA, University of Surrey, United Kingdom
Exploring the Gendered Effects of Immigration Control in the Prison System in England and Wales: A Case Study of Female Eastern European Prisoners
Mr. Martín URTASUN, La Plata National University, Argentina
Actors and Objects Weaved Behind the Cameras. An Ethnography of Electronic Surveillants in Local Video Surveillance Systems

The 2017 Laboratory Struggles for Substantive Citizenship, Community Building in Troubled Times for Democracy is organised jointly by the International Sociological Association, the Institute of Sociology of the University of Adam Mickiewicz of Poznan, and the Haverford Institute of Public Sociology in Poznan, Poland, September 17-23, 2017.