ISA World Congress of Sociology
General Information
Registration Information & Name Badge
t.b.a.
Local General Information
Banking and Currency
Decimal currency is used in Australia with the dollar as the basic unit (100 cents = A$1). Notes come in A$100, A$50, A$20, A$10 and A$5 denominations. Coins come in 5c, 10c, 20c, 50c, A$1 and A$2 denominations. Currency exchange facilities are available in most banks, hotels and airports and operate normal business hours. Credit cards are accepted at most restaurants and shops, the most widely used being MasterCard, Visa and American Express.
Climate and Clothing
At the time of the XX ISA World Congress of Sociology, it will be winter in Australia. A typical winter's day in Melbourne, Victoria will see temperatures reaching a high of 14ºC (57ºF) and a low of 7ºC (45ºF).
Generally Australians are informal dressers. We suggest you bring a jacket and tie with you for special occasions. A warm jacket is highly recommended for evenings.
Dining
Bistros, restaurants, cafes and coffee shops offer varied menus, prices and decor. Local specialties such as seafood and Australian wines are worth trying. At some restaurants you can keep the liquor bill down by taking your own wine or beer. These are called "BYO" restaurants, an abbreviation for "bring your own".
Electricity
Electrical current is 240/250V, AC 50Hz. The Australian three-pin power outlet is different from that in many countries, so you will need an adaptor. If your appliances are 110V, check if there is a 110/240V switch. If not, you will need a voltage converter. Universal outlets for 240V or 110V shavers are usually found in leading hotels.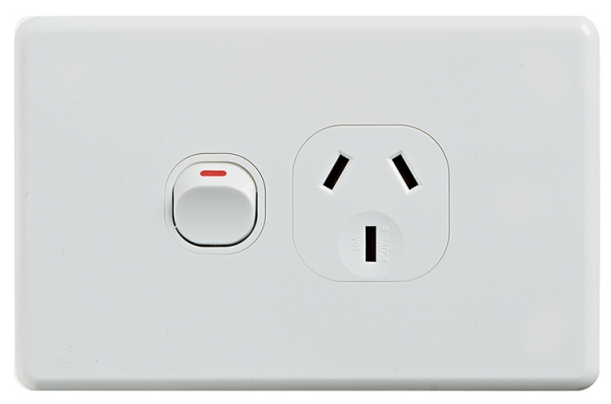 Goods and Services Tax (GST) / Tourist Refund Scheme (TRS)
Most goods and services purchased in Australia are inclusive of 10% GST (Goods and Services Tax), unless otherwise specified. The Tourist Refund Scheme (TRS) is administered by the Australian Customs Department and enables travellers departing from Australia to claim a refund of the GST and Wine Equalisation Tax (WET) paid on goods bought in Australia. For detailed information on the Tourist Refund Scheme, visit the website of the Australian Border Force of the Australian Government.
Insurance
It is strongly recommended that at the time you register for the Congress and book your travel you take out an insurance policy of your choice. The policy should include:
Loss of fees/deposit through cancellation of your participation in the Congress or through cancellation of the Congress
Loss of international/domestic air fares through cancellation for any reason
Loss of tour monies through cancellation for any reason including airline or related services strikes within Australia
Failure to utilise tours or pre booked arrangements due to airline delay
Force majeure or any other reason
Medical expenses (including sickness and accident cover)
Loss or damage to personal property
Additional expenses and repatriation should travel arrangements have to be altered
International Travel to Australia (COVID-19)
Please refer to the website of the Department of Home Affairs of the Australia Government for the latest travel advisory and rules to enter Australia.
Quarantine
Australia is free from many plant and animal diseases prevalent in other countries. Very strict quarantine rules apply to the import of animals and plants which cannot be brought into the country without prior application. Animal and plant products are also restricted. For more information, please visit the website of the Department of Agriculture, Fisheries and Forestry of the Australian Government.
Shopping
Melbourne shops usually open from 09:00 to 17:00 hours during the week with late night shopping on Friday until 21:00 hours. The hours in the Central Business District (CBD) and shopping centres on Saturdays are generally from 09:00 to 17:00 hours and on Sundays from 10:00 to 16:00 hours.
Time Zone
Melbourne is 10 hours ahead of Greenwich Mean Time and program sessions will take place in Australian Eastern Standard Time (AEST).
Tipping
Tipping is not as widespread or regulated in Australia as it is in other parts of the world. Tipping is at your prerogative; a reward for service. A gratuity of about 10% is usual in restaurants if good service is received. Tips for taxis are regarded as optional.
Travel Information
Tram
Melbourne has an extensive tram transportation system within and surrounding Melbourne city. Trams within the city centre are free of charge, known as the "free tram zone". In order to travel on the trams outside this zone, delegates will need to purchase a "Myki card", which can be purchased from any train station or 7-Eleven convenience store. Please be aware of the Free Tram Zones and ensure you have tapped on your Myki card outside of these zones. You will see signage displayed at the tram stops and will be notified when entering and leaving a Free Tram Zone via announcements onboard.
There is a tram stop located directly outside of Southern Cross Station on Spencer Street at the Collins Street exit. Tram numbers 12, 96 and 109 will drop delegates outside Kitchen Workshop at stop Whiteman Street/Clarendon Street, south of the river where it will then be a short 5-minute walk to the Melbourne Convention and Exhibition Centre.
Train
Delegates will be required to buy a Myki card to travel on all train, tram and bus networks in Melbourne. Myki cards can be purchased from the customer service desk at the train station or at your nearest 7-Eleven convenience store. A full fare Myki will cost approximately A$6.00 where you will then be required to add additional money onto the Myki card for travel to and from your chosen destination.
The nearest train station to the Melbourne Convention and Exhibition Centre is Southern Cross Station. From the Collins Street exit it is a 15-minute walk south along Spencer Street.
Taxi
Please see below taxi companies operating in Melbourne.
Melbourne Cab
+61 3 1300 9091 9422 (airport transfers)
+6 1 3 9091 9440 (city transfers)
www.melbournecabs.com.au
Yellow Cabs Melbourne
+61 3 13 1924
www.yellowcab.com.au
Silver Top Taxis Melbourne
+61 3 131 008
www.silvertop.com.au
Wheelchair Accessible Taxis Melbourne
+61 3 9277 3877
www.silvertop.com.au
Uber
An Uber is approximately A$55.00 from the airport to Melbourne's City Centre/the MCEC. Please note your pickup location depends on your terminal and ride option. Follow the below steps if you would like to utilise an Uber service:
1. Download the Uber App on your mobile device by searching 'Uber' in the App Store or Google Play.
2. Create an account and enter your details as directed.
3. Please wait until you have collected your luggage and are ready to leave the airport before requesting your ride using the Uber app.
4. Exit the terminal – The pickup location will depend on the type of vehicle you have selected. Please refer to the instructions below to find out where to meet your driver.
5. Look for your vehicle and driver – if you can't find your driver, contact them through the app.
If departing from Terminal 1, 2 or 3, follow the signs for 'Uber' towards the Pickup Zone, between the bus lane and the short-term car park. For Terminal 4, turn right to head to the T4 car park and take the escalator or lift to the pickup bays on Level 2.
Shuttle Bus
A shuttle bus service, SkyBus, operates 24 hours a day between the airport and the city centre. The service runs approximately every 10 minutes at a cost of A$18 each way (A$36 return). Transfers from the main city bus terminal to major hotels are included. For further information or to book your ticket online visit www.skybus.com.au or phone + 61 3 9335 2811 to view the complimentary CBD hotel shuttle bus information.
Need more information?
Head over to the Visit Melbourne website for more helpful guides to plan your trip to Melbourne.