Current Sociology
Sociologist of the Month, February 2023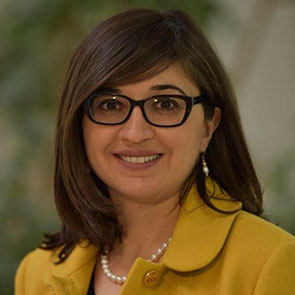 Could you please tell us about yourself? How did you come to your field of study?
A. Sabbagh-Khoury: I am a mother of two children, political and historical sociologist, and Palestinian feminist. I hail from Mi'ilya, a small Palestinian village in the Galilee close to the Lebanese border, which became part of the Israeli state in 1948. I am an assistant professor in the Department of Sociology and Anthropology at the Hebrew University of Jerusalem, where I teach courses on critical methodologies (archives and oral history), knowledge production, sociology of colonialism, and political sociology.
My fields of study are political and historical sociologies, settler colonialism, Zionism, and the Palestinian citizens in Israel. I began my undergraduate studies in social work but soon found that I was more interested in understanding how structural forces shape historical outcomes. I was interested in explaining how individuals become enmeshed in social forces that shape the bounds of what kinds of action are possible. So I switched to sociology and anthropology where I discovered the tools for exploring the formation of violence and social hierarchies. I grew up in a world divided in two, and, like Du Bois writes, I felt "second site" of "double consciousness." The year I was born a new Jewish town/settlement, Mitzpe Hilla, was built beside my village. The trauma of the Nakba, and of the military rule that ended 12 years before my birth, haunted by childhood. Every time we travelled to the beach we passed the ruins of villages depopulated and destroyed in 1948, their remnants shadowed by the silenced trauma. I learned about this history, and that of my own family, sporadically through social agents such as activist family members, political movements and friends who first explained to me why these villages were empty and how we were able to remain. I rarely encountered Jewish-Israelis until the year before college.
I never understood that sociology was a career until I entered graduate school at Tel Aviv University. It simply wasn't an option available for indigenous women, and I had no models to look up to as a first-generation college graduate. I was nearly always the only Palestinian in the academic spaces I inhabited. For instance, I was among the first tenure-track Palestinian women across all Israeli social science departments, and the first in my department at the Hebrew University.
What prompted you to research the area of your article, "Settler Colonialism and the Archives of Apprehension"?
A. Sabbagh-Khoury: As an indigenous woman living within a settler colonial society, I had long wondered about the role of the Zionist left in colonization. As a student in Israeli academic institutions, I had learned that the Zionist left were ostensibly peace-seeking settlers who wanted to inhabit Palestine alongside the Arabs they settled next to. But as I began archival research in local kibbutz-colony archive, I began understanding that even the seemingly most "radical" socialist Zionist settlers engaged in land conquest and participated in the displacement of the Palestinian villages that long preceded the kibbutzim's establishment. I wanted to interrogate the social structures and ideologies that enabled people to take part in a colonization project, while at the same time perceiving themselves as revolutionary, and irenic, leftists. I decided to interrogate these questions and focus my research on the most "radical" leftist Zionist settlement movement called Hashomer Hatzair, which helped established dozens of rural colonies across historic Palestine, often beside or directly on Palestinian village lands. I spent years researching in local colony and national archives of the Zionist settlement movement and of Hashomer Hatzair. I came to find that, unlike many other spheres in which erasure of the Palestinian past and the violence done onto Palestinians is erased or concealed, the leftist archives preserved in great detail the Palestinians they encountered and helped displace. This puzzled me. My forthcoming book, Colonizing Palestine: The Zionist Left and the Making of the Palestinian Nakba (Stanford University Press, 2023), traces the material and symbolic processes of settler colonialism in Hashomer Hatzair kibbutz colonies during the British Mandate. My article in Current Sociology reflects my methodological findings from the larger project of interrogating the Zionist archives.
What do you see as the key findings of your article?
A. Sabbagh-Khoury: My key findings relate to the concept I term "archives of apprehension," or how the informational practices and anxiety over territorial reversibility that constitute the settler colonial archive unintentionally preserve the collective indigenous presence that colonization tries to marginalize. I assess the processes of classification and political attribution of meaning, using empirical examples from the Hashomer Hatzair colony archives. I then conclude by contemplating how sociologists can actually employ such archives to re-inscribe the historicity of indigeneity in the historical processes of settler colonization and to analyze the process of the construction of coloniality as a social category.
What are the wider social implications of your research in the current social climate? How do you think things will change in the future?
A. Sabbagh-Khoury: I hope my scholarship contributes to the movement to decolonize Palestine and other settler colonial societies. To be sure, I see material decolonization, restoration of indigenous self-determination, just indemnification, and the cessation of both symbolic and material violence as decolonization's primary transformations. I see a central role in knowledge production and cultural meaning-making more generally in changing consciousness and in decolonizing the past and the present.