ABOUT ISA
Internal Organization
Latest News
Appointment to UN Environment Programme-International Science Council Foresight Expert Panel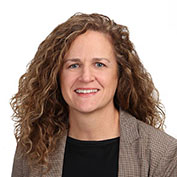 Dr. Debra J. Davidson, a longtime ISA member and President of RC24 (Environment and Society), has been selected to serve on the new UN Environment Programme-International Science Council Foresight Expert Panel. The Panel's goal is to guide and oversee critical work on environmental horizon scanning and strategic foresight. Debra is one of the few social scientists and the only sociologist tasked with identifying critical social trends which have had (or have the potential to have) significant bearing on current and emerging environmental and climatological processes. The panel's work will culminate in a Global Report to be published in 2024. It is expected that the Report, together with the insights and recommendations of the Panel, will inform the deliberations of the sixth UN Environment Assembly (UNEA-6) to be held in February 2024 and the Summit of the Future. The Panel will meet monthly, including at least two in-person meetings. The first meeting will involve a sense-making workshop in September 2023 in Paris. Dr. Davidson is an environmental sociologist at the University of Alberta whose research and teaching focus on social responses to environmental risks and climate change.
Election as member-at-large of the Executive Committee of the NGO Committee on the Status of Women, NY
Dr. Rosemary Barberet is a professor at John Jay College of Criminal Justice, City University of New York, in the United States; a former member of the ISA's Executive Committee; and a representative of the ISA to the UN. She is a member of RCs 05, 29, 32 and 46. Rosemary just has been elected by acclamation as member-at-large of the Executive Committee of the NGO Committee on the Status of Women, NY (or NGO CSW/NY). The NGO CSW/NY convenes global civil society for the annual UN Commission on the Status of Women (CSW) session in New York City and does global gender equality advocacy. The organization's main project is organizing the annual NGO CSW Forum during the CSW annual meeting. The NGO CSW/NY wants to bridge the gap between the official UN Commission on the Status of Women process in New York and global civil society as well as grassroots organizations.