ABOUT ISA
ISA Past Presidents
Margaret Archer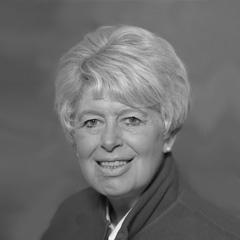 President 1986-90
1943 | 2023
Nationality British
Biography
Education
1964 B.Sc. (Soc.), London School of Economics, University of London.
1967 Ph.D. London School of Economics, University of London. (Thesis title: 'The educational aspirations of English working class parents: their formation and influence on children's school achievement'. Supervisor, David Glass.)
Post-doctoral study at École Pratique des Hautes Études en Sciences Sociales Sorbonne, Paris, following the Doctorat du Troisième Cycle in the section 'Sciences Administratives'.
Posts held
1966-73 University of Reading (Lecturer)
1973-79 University of Warwick (Reader)
1979 - University of Warwick (Professor)
ISA participation, main roles
c. 1965- ISA member; gave paper at 1966 Evian World Congress
1973-1982 Editor, Current Sociology
1972 joined ISA RC on Sociology of Education; 1978-1982 President
1982-1986 Executive Committee member
1986-1990 ISA President
Participation in other settings
British Sociological Association, member from c. 1965 -; EC member, 1972-74.
The Vatican's Pontifical Academy of Social Sciences, established in 1994 to advise the Pope on Catholic social policy; Archer was a founder member, and is on its Council.[1]
Centre for Critical Realism this was established in 1996, with the general aim of supporting theoretical and practical activities concerned with the development of realist social theory and philosophy; she is Co-director and Trustee.
Intellectual and ISA career
'…I was very discontented with my first thesis (with David Glass[2]) and its excesses of positivism! - My topic 'Predicting educational aspirations of working class mothers...' ended up as a multivariate number-crunching exercise. So in 1965 I started doing the work which years later emerged as Social Conflict and Educational Change in England and France. I started this as a post-doctoral student in Paris [while also teaching at Reading], and became involved, a lifetime involvement with French sociology. Because he had just produced Les héritiers I met Pierre Bourdieu and we worked together; I spent the summer working with his équipe, so my orientation has been European from that time on.' (interview with Platt, 1997). This account of the genesis of her ideas, and how they related to current events and to the ideas of other thinkers, is extended on her web page – see address below - and a list of her publications is also provided. It can be seen that she started by working on educational topics, though approaching them from what became an unusual angle, and that has developed into a more general theoretical concern.
Her active involvement with the ISA owed quite a lot at first to her connection with Tom Bottomore who, as the information provided under his name shows, had a very longstanding involvement in ISA matters, and became her mentor. He taught her when she was an undergraduate at LSE, which overlapped with his editorship of Current Sociology – and later he suggested that she take on that task. When she did, he was Vice President and then President, and they kept in touch. As Vice President he had responsibility for RCs when the RC on Education was revived, and she joined it. He also became President of the British Sociological Association (BSA), though not one very active in its routine affairs, and her intellectual dissociation from the general run of British sociological concerns early in her career made her much less active in that association.
Professor Archer reports that it had been agreed with the ISA executive that there was sufficient ceremonial at the Madrid Congress already, with the involvement of the King and Queen in the opening ceremony, so her address should be an academic one. Although its title followed the title of the Congress as a whole, she sees its content as very much related to her own general theoretical work. In a recent response to my question on this relationship, she said:
'It relates very closely indeed, especially to my philosophical position on the social sciences (Critical Realism) and to my explanatory programme (the morphogenetic approach)…[shown in Social Origins of Educational Systems (1979) and 'Morphogenesis versus structuration' (1982)]… during my presidency, Culture and Agency was published in 1988 and made parallel points about the "structuring of culture" to those already set out for social institutions and their diachronic development.
All of those works were, in philosophical terms, about "emergence". They were thus Realist works and contained the basic ideas that I have been elaborating upon ever since. The address itself is based upon a realist ontology, opens with three transcendental arguments about the conditions necessary for the possibility of sociology in "one world", and takes on realism's two main opponents: empiricism and relativism.'
In response to a question about how far the address was nonetheless specific to the presidential occasion, she added:
'..this address was written immediately after the events of 1989 and the tremendous amount of work that ISA had put into East-West relations... the address sought to endorse and enhance aspirations for the globalization of sociology itself, especially upon this axis. Equally, the references to Latin American, Asian and, above all, African colleagues (the African continent being where we thought we had made the least headway), gestured towards my view my view of the ISA being the World association for our discipline… from 1986 to 1990 we had launched three initiatives in this direction. The end of the address (pp. 145-6) was a compte rendu of our efforts and an acknowledgment of those colleagues on the EC who had spearheaded them: the launching of International Sociology, the growth in number and activity of the Research Committees, and the initiation of the first Worldwide Competition for Young Sociologists…'
References, other sources of information, related work
Akiwowo, Akinsola A. (1986), 'Contributions to the sociology of knowledge from an African oral poetry', International Sociology 1.4: 343-358.
Albrow, Martin (1987), 'Sociology for one world', International Sociology 2.1: 1-12.
Albrow, Martin and Elizabeth King eds. (1990), Globalization, Knowledge and Society. [This reprints Akiwowo 1986 and Archer 1987.]
Archer, Margaret S. (1979) Social Origins of Educational Systems Archer, Margaret S (1982) 'Morphogenesis versus structuration: on combining structure and action', British Journal of Sociology, 33: 455-483.
Archer, Margaret S. (1987) 'Resisting the revival of relativism', International Sociology 2.3: 235-250.
Archer, Margaret S. (1988) Culture and Agency: The Place of Culture in Social Theory.
Archer, Margaret S. (1989) 'Cross-national research and the analysis of educational systems', pp.242-262 in ed. Melvin L. Kohn, Cross-National Research in Sociology.
Archer, Margaret S. and Michalina C. Vaughan (1971) Social Conflict and Educational Change in England and France: 1789-1848.
Bhaskar, Roy (1975) A Realist Theory of Science.
Bhaskar, Roy (1979) The Possibility of Naturalism.
Cardoso, Fernando H. (1986), 'Foreword', International Sociology 1.1: 1-2.
Malinvaud, Edmond and Margaret S. Archer (eds.) (2003) Work and Human Fulfilment.
Oommen, T. K. (1990) 'Sociology for one world: a plea for an authentic sociology', Sociological Bulletin 39.1 & 2: 1-14.
Presidential address
'Sociology for one world: unity and diversity', International Sociology 6: 131-147, 1991.
---
[1] This holds conferences at which specific themes are examined over three years. The first theme examined was 'Work and Employment'. For 100 years the Catholic Church has proclaimed the 'primacy of labour over capital'; she organised meetings on this theme, culminating in the publication of Malinvaud and Archer Work and Human Fulfilment 2003. [http://www.vatican.va/roman_curia/pontifical_academies/index.htm]
[2] Glass was a demographer who became professor of sociology at LSE. He was responsible for the production of Social Mobility in Britain (Glass 1954), which was hugely influential both in Britain and abroad. He chaired the Research Committee of the ISA [then its only one] from 1952; this developed a programme of comparable national studies of social mobility, which became the direct ancestor of RC 28 on Social Stratification and Mobility.