ABOUT ISA
ISA Past Presidents
Michel Wieviorka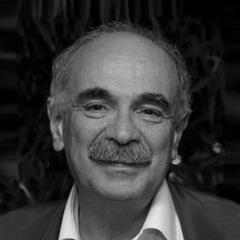 President 2006-10
1946 | -
Nationality French
Biography
Current position
Administrator of the Fondation de la Maison des Sciences de l'Homme (FMSH) since 2009.
Professor (Directeur d'études) Ecole des Hautes Etudes en Sciences Sociales, Paris, since 1989;
Director of the Centre for Sociological Analysis and Intervention (CADIS) from 1993 till 2009.
Director (with Georges Balandier) of the Cahiers Internationaux de Sociologie (since 1992).
Member of the Editorial Committees of Ethnic and Racial Studies; Ethnic and Migration Studies; Critical Horizons; International Review of Sociology; the Collège des Evaluateurs du Programme des Chaires de Recherche, Canada (2000-2002), and member of the Executive Committee of the International Social Science Council, UNESCO, since 2004.
ISA: member of the Program Committee of the XV World Congress in Brisbane (1998-2002) and of the Executive Committee (2002-2006). Member of RC47 Social Classes and Social Movements since 1982.
Major research topics
1975-82 (with Alain Touraine) on social movements;
1981-89 on terrorism;
1988-96 on racism;
1994-6 on the actors in post-communist societies;
1995-2002 on cultural difference, multiculturalism;
1995-2005 on violence.
Languages spoken : French, English, Spanish.
Selected Publications
Three selected publications (among 30 books, including 12 edited volumes) : La Différence, Balland, 2001 (Plural 2003); The Arena of Racism (Sage 1995; Paidos 1992; Le Seuil 1991); The Making of Terrorism (University of Chicago Press 1993, new ed. 2005; Fayard, 1989; Plazza y Janes 1991).
Articles in numerous journals, including The European Journal of Education; Thesis Eleven; Public Culture; International Policy Review; Tempo social; Political Thought; Educaçao, Sociedade e Culturas; Theory, Culture and Society; Revista Colombiana de Sociología; International Sociology; Revista d'etnologia de Catalunya; Contemporary Sociology; Social Movement Studies; Revista Estudios Sociológicos; the Annals of the International Institute of Sociology; La Revue de l'Institut de Sociologie, etc.
Organizational experience
Organisation of international symposiums in France: Racism 1990 ; The Concept of the Subject 1993; Cultural difference and multiculturalism 2000; The Paradigms of the Social Sciences 2005.
Presidential address